Visitor Information for 2023



St. Richard's Canal Festival is held in Vines Park, Droitwich Spa, WR9 8LB

(Friday 28th April – Monday 1st May)
Droitwich Spa has much to offer visitors.  The town blends old and new and is a place of great charm and character.  The town has a rich history of salt production, especially in the Roman, medieval and Victorian periods.   In Roman times Droitwich was known as Salinae and the origins of salt extraction in the area go back to prehistoric times. Droitwich Spa brine exists far below the ground and emanates at the surface as springs. The brine is so salty, that the Dead Sea is the only other natural source of salt water able to equal its strength and density.  Today, there is still evidence of this salt history in the High Street where many of the buildings lean at interesting angles due to brine extraction.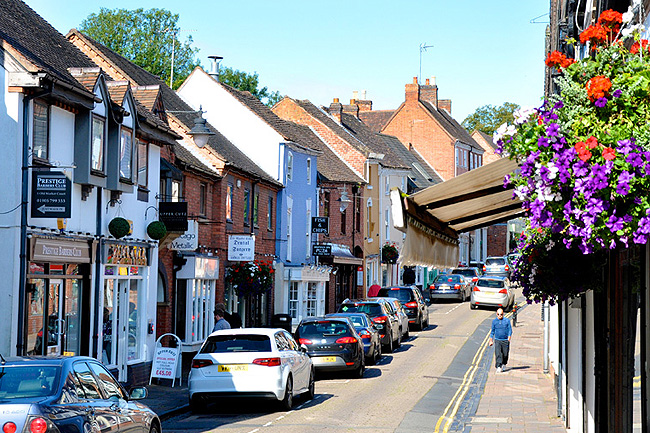 The town offers a good choice of shops, pubs, restaurants and cafes ranging from small independent businesses in the High Street to the modern shopping centre in St. Andrews Square. The Heritage Centre in Victoria Square hosts a Salt Museum along with the Tourist Information Centre.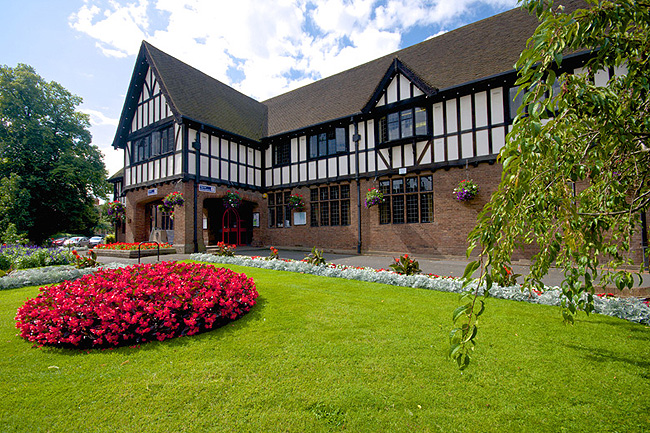 There is also a good range of leisure activities including 2 Parks, Theatre, Leisure Centre and a recently restored canal. Lido Park boasts a children's playground, tennis courts and, in the summer, open air bathing in the Lido Pool. Droitwich Canal runs through Vines Park and provides a good base to explore the local area either on foot or by bicycle.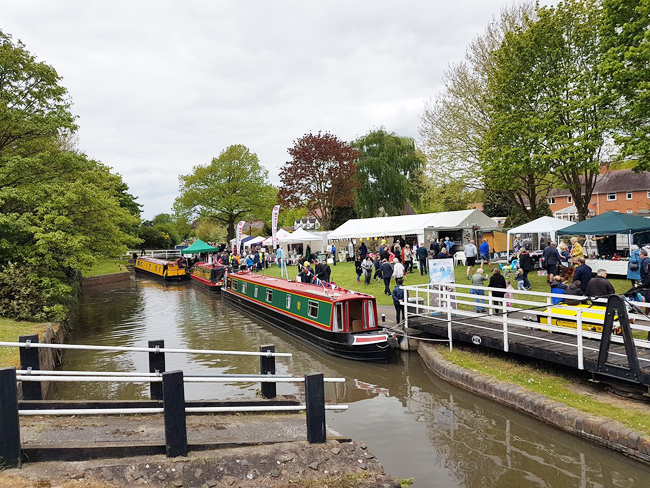 For further information on Droitwich Spa call Droitwich Spa Heritage and Information Centre on (01905) 774312 or visit
By Road
Droitwich Spa is easily accessible from Junctions 5 and 6 of the M5; Bromsgrove and Worcester via A38; Kidderminster via A442; Redditch via A441 and B4090 Salt Way.  The post code for SatNav purposes is WR9 8LB
By Bus
There are services to Droitwich Spa from Birmingham, Bromsgrove, Kidderminster, Redditch and Worcester as well as places in the immediate area.
By Train
Droitwich Spa is easily accessible by train from Birmingham, Bromsgrove, Hereford, Kidderminster, Malvern and Worcester.
By Cycle
The National Cycle Ways N45 and 46 pass through the town centre and Vines Park.
Accommodation
Droitwich Spa and the surrounding area offers a good choice of places to stay – hotels, pubs, B & B's and self catering. For further information contact Droitwich Spa Heritage and Information Centre or visit www.visitdroitwichspa.com.
Banks and Cash Points
Barclays Bank – Victoria Square
HSBC – Victoria Square
Lloyds – Victoria Square
Nat West – Victoria Square
Cash Point Machines are located at Droitwich Post Office (Victoria Square) and Waitrose (Saltway)
First Aid
There will be a manned First Aid point in Vines Park, from 9am – 5pm on each day of the event.  The nearest Accident & Emergency Department is Worcester Royal Hospital, Charles Hasting Way, Worcester, WR5 1DD. Tel: 01905 763333.
Parking
There is plenty of short and long stay car parking in the town centre along with some street parking.
Places to Eat and Drink
Droitwich Spa offers a good range of places to eat and drink, ranging from pubs to coffee shops, takeaways and sandwich bars.  For further information visit www.visitdroitwichspa.com.  There is also catering in Vines Park for the festival.
Shopping
The town offers a good choice of independent shops and well known retail names. For further information please visit www.droitwichspa.com/shoplocal.shtml and www.saintandrewssquare.com.
Toilets
Public Toilets are located in St. Andrews Square Shopping Centre and Lido Park. Additional portable toilets will be available on-site in Vines Park.