Background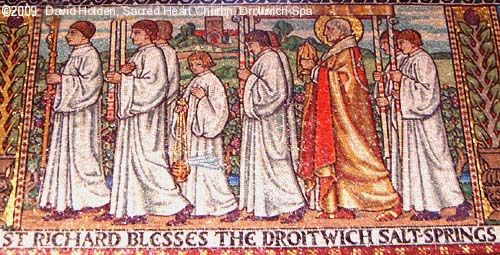 Richard de Wyche was born around 1197 near Droitwich, and became Bishop of Chichester in 1244. He was well known for his religion and beliefs, and miracles were attributed to him. When the Droitwich Spa brine dried up sometime between 1247 and 1249 he travelled back to the town to bless the springs and it was said that caused the brine to start flowing again. He was canonised in 1262 and St Richard's Day was celebrated in Droitwich by decorating the brine pits with flowers annually on April 3rd for many years.
The Droitwich Barge Canal was built to carry salt from Droitwich down to the Severn and completed in 1771, and the Junction Canal was constructed in 1853/4 to try to revive the canal trade which had been eroded by the development of the railways. Both canals were abandoned in 1939.
A campaign to restore the canals was initiated by Max Sinclair (pictured right) in the late 1960s and soon the Droitwich Canal Trust was formed. In 1973 work began on restoring the canals.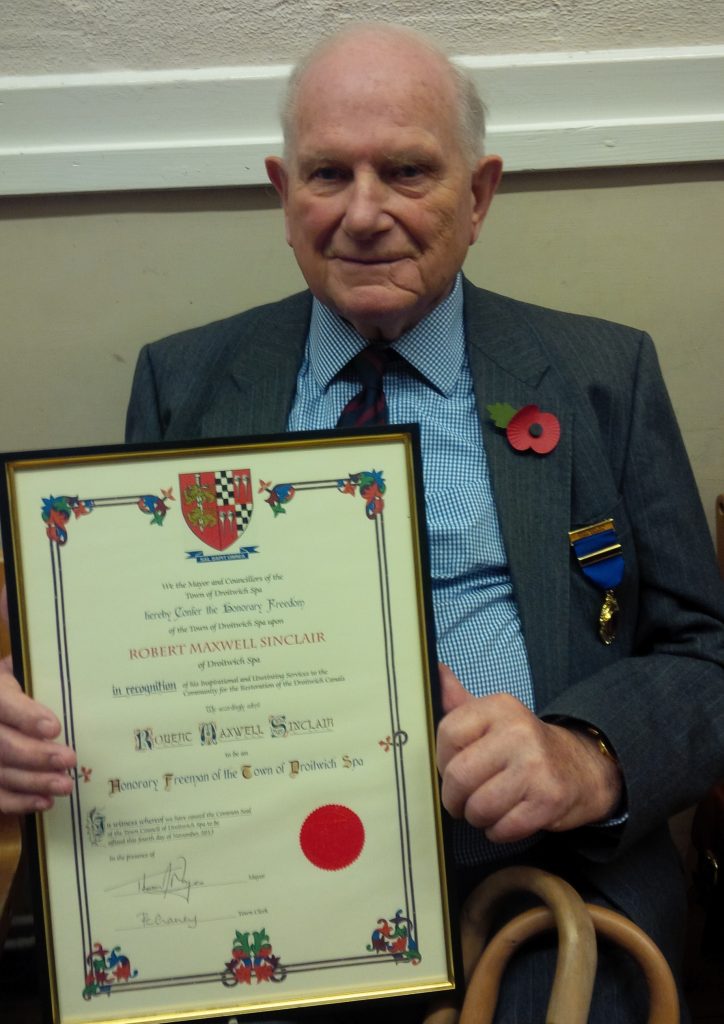 In 2001, as part of the Trust's fund-raising campaign, annual summer water festivals in Vines Park were arranged, on the already restored canal in Vines Park, and in 2006 there was also a revival of the celebration of St Richard's Day with a well dressing. From 2008 the two events were combined and held on the first Saturday in May.
The canals were fully restored in 2011 (all the way from Hanbury down to the Severn). In 2013 the Festival was extended to become St Richard's Festival extending over the whole weekend with events in the town centre as well as in Vines Park.
St Richard's Canal Festival 2011-2017
Over the years that followed, Wychavon District Council became one of the main organisers of the event with more and more input from, amongst others, the Worcester-Birmingham & Droitwich Canals Society. In 2016 a decision was made by the Council to re-focus the festival back into Vines Park for 2017 and to step back on their involvement in the main organising of the event. This saw the Worcester-Birmingham & Droitwich Canals Society take over as the main organisers for the festival with the helpful support of the District and Town Councils and others.
St Richard's Canal Festival 2018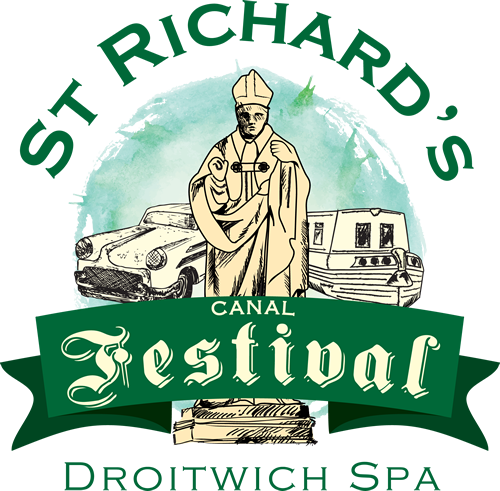 After the success of the 2017 festival it has been decided that this arrangement will continue in 2018, although the classic car rally, which was held at the Lido car park in 2017, will move back to the High Street.
In 2018, we celebrate the 45th anniversary of the start of the restoration of the Droitwich canals, our celebration of the life of the visionary, the late Max Sinclair and 100 years since the end of World War 1.
This all-weekend family event is now looked forward to by many of the population of Droitwich Spa and surrounding areas.
Long may it continue.
Highlights of the 2017 festival included: