St. Richard's Canal Festival 2017
St. Richard's Festival (now renamed St Richard's Canal Festival) started in 2007 and grew rapidly through the addition of street markets, attractions and the Historical Car Rally. The festival celebrates the life of St Richard, the Spa's patron saint, who – legend has it – made the brine wells flow again in the Middle Ages. This year offers attractions to suit all everyone including live entertainment, a real ale bar, historical cars (at the Lido on the Saturday) and boat trips on the Droitwich Canal. The festival also sees a resurrection of the old tradition where the brine pit was decked with greenery and tapestry to celebrate the life of St. Richard. Upwich Brine Pit, the Old Pump in Gurneys Lane and St. Richard's Statue and will be decorated with floral displays by local florists.
This year's event will be more centred on a canal festival in Vines Park and take place from 5pm on Friday 28th April until 5pm on Bank Holiday Monday May 1st culminating with The Great Droitwich 'Duck Race' which starts at 4.30pm. There will be a Historical Car Rally at the Lido all day Saturday.
Highlights of the 2016 Festival included:
Boating Festival
Droitwich Canal, Vines Park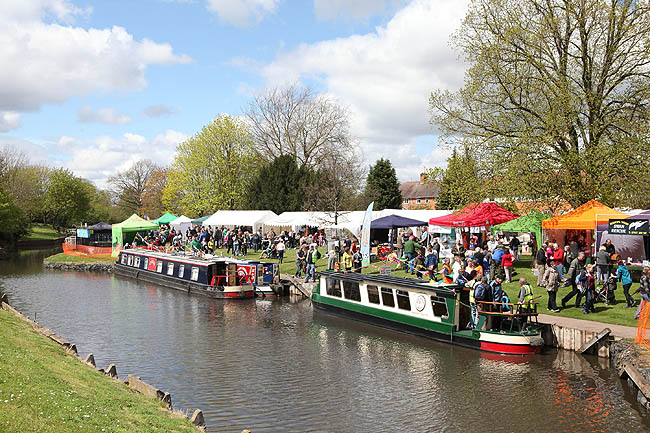 Come and see the large display of boats moored up for the weekend on the canal in Vines Park. Amongst the boats on display will be historic working boats. There will also be a display of static engines.
The Pamela May will be operating trips from Vines Park along the canal throughout the weekend.
Visit the Model Boats display and watch demonstrations on the canal
Classic and Vintage Cars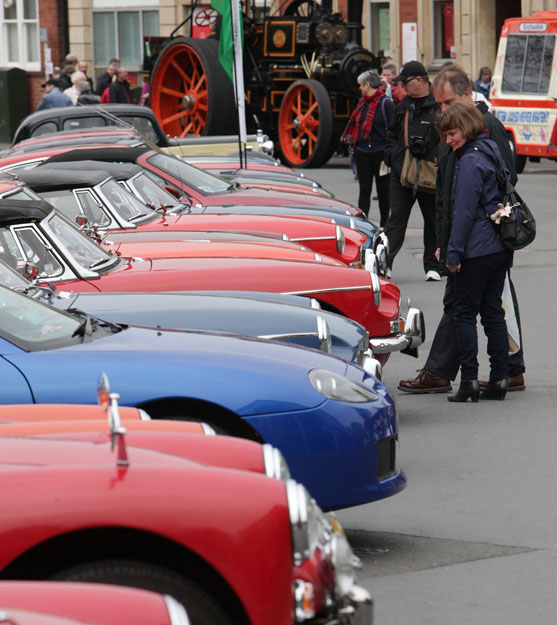 Entertainment
Plenty of live entertainment on offer throughout the weekend, including Morris Dancing, local choirs and live theatre. Bands and groups appearing on the stage in the marquee –Marina Del Ray, Shady Band, Mel & Him, Kevin O'Reagan, Rock Choir, Droitwich Community Choir, Jazz on Tap, Foregate Blues, Blackwell Concert Band, Westacre School Choir and Worcester Ukele Band.
Event Catering
There is a good range of places to eat and drink ranging from pubs to coffee shops, takeaways and sandwich bars. The Parish Centre in St. Andrews Street will be open serving light refreshments and there will be a real ale bar and coffee bike in Victoria Square
Vines Park
Real Ale Bar
Real ale bar offering selection of guest beers from local breweries and other drinks. Beers on offer include St Richards Festival Special 5.8%, Dark Swan, Entire, Bumble Hole plus a good selection of local beers and ciders.
All Steamed Up
Crepes, coffee and tea
JJ's Pancakes
Savoury and Sweet pancakes; jacket potatoes, soup, drinks
JW Catering
Doughnuts, candy floss, drinks
Mobile Pizza Trades
Range of pizzas cooked in a wood fired oven.
WBDCS Catering Unit
Burgers, hot dogs, bacon rolls, sandwiches, hot meals, drinks.
Cafe2U
Specialty coffees and teas, cake
Joseph Jones
Steak Bagettes, toasted sandwiches
Art Exhibition

An exhibition by local art clubs and solo artists. Features display of paintings, photography and poetry that reflect the heritage and history of Droitwich Spa.
Children's Activities
Vines Park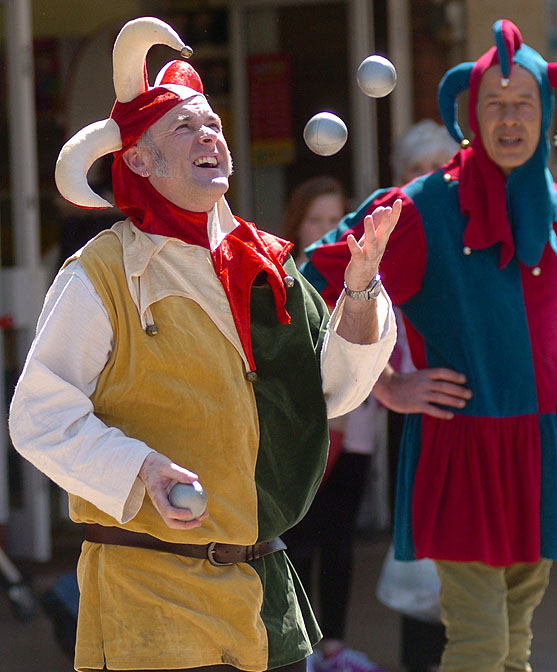 There will be plenty to entertain children throughout the weekend – medieval characters the stocks, balloon modelling, stilt walkers puppet shows, inflatable slide, art workshops, story telling, duck race, face painting, fire hose challenge (Sunday), animal rescue zone (Monday), Duck Race (Monday).
Community Stalls and Activities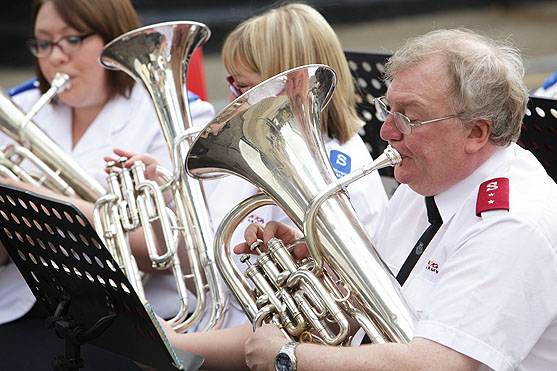 Vines Park
Wide selection of community stalls – advice, activities and fundraising.
The Salvation Army Choir and Band will be holding a community service in the main marquee.
Visit the Activity Zone to find out about local clubs and have a go act actiivities.
Fun Dog Show – have a go agility and competition classes
Please note the event content will change over the weekend